About Our Practice
Our beautiful, highly advanced dental office in Chandler, AZ provides us the opportunity to offer unparalleled care and customer service. From our modern, well-kept reception area to our technologically advanced procedure rooms, patients always comment on the beauty and pristine nature of our practice. Our team believes that our well-equipped facility helps us to perform our jobs with precision.

Dr. Gombert is committed to providing the most exceptional service and care to his patients. He utilizes his dental experience, skills, and natural artistry to hold fast to this commitment. Request a consultation today to learn more about the practice and one of the best cosmetic dentists in Chandler, AZ.
Request Consultation
Meet Dr. Gombert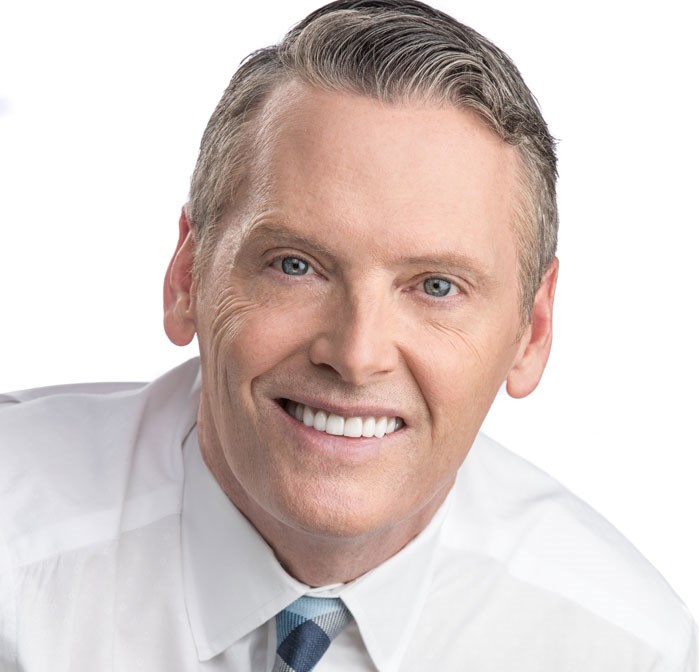 Dr. Troy Gombert, whose team calls him "Dr. G," has been practicing in the greater Phoenix area since 1998. In 2002, Dr. Gombert opened Parkside Dental Health in Chandler, AZ where he offered a range of quality general and cosmetic dentistry services. Dr. Gombert is a fellowship-trained and board-certified cosmetic dentist who specializes in the creation of beautiful smiles. Having received his undergraduate degree in architectural design, Dr. Gombert has the natural artistry necessary to perform intricate, precise dental work in a highly artistic fashion. Because of his remarkable work, many patients know him as the veneer dentist. Click the link below to learn more about Dr. Gombert.

Learn More
Reviews
After living 45+ years with an imperfect smile, I knew it was time for a change. After weeks of research and then another couple of months of consulting with various dentists throughout the valley , I chose Dr. Gombert to perfect my smile. Well, the research paid off!!! Dr. Gombert took an old, imperfect smile and added his magic touch. His knowledge, experience, artistry, craftsmanship, attention to detail, "white glove" patient approach and expertise have given me not only an amazing smile (dare I say, a "celebrity smile"?), but a boosted jolt of confidence as well. Dr. Gombert and his staff are incredible and I can't thank them enough. I am a Dr. G patient for life!!!
K.P. / Yelp
Troy is the best. Since moving to Arizona I just couldn't find a dentist I felt confident in or comfortable with; to say I'm picky is an understatement. I was in need of a CEREC crown and Dr. Gombert was able to accommodate me in short order; I knew exactly what to expect upfront and he did a great job on my crown! Troy gets it. His staff is friendly and they make you feel at ease. I'm so happy I found him!
T.V. / Yelp
If I could design my dream dental office, it would be Parkside Dental Health. They just don't get any better than this! Great staff, wonderful technicians who care about your comfort, a doctor who IMHO is an artist, and the fact that I always leave with a smile on my face - knowing that I have just had the best dental care anywhere in the valley... Thank you Dr. Gombert and staff for doing what I never thought was possible: making my dental visits a pleasurable experience!   RayB
R.B. / Yelp
Amazing, truly talented and an artist in his field. I recently had 10 upper veneers placed and this was my first experience with Dr. Gombert and his team.  After months of research and multiple consultations, I chose Dr. Gombert for the procedure.  His fees for the service were on the upper end (not outrageous and definitely inline with top board certified dentists) but, when it comes to my teeth and smile money wasn't my primary deciding factor.  I confirmed he does use top of the line products and they are AZ local. I felt extremely comfortable with him from our first visit. He was honest about the results and, since it was strictly for cosmetic reasons, did offer other options that would be more cost effective if timing wasn't a concern.  He gave me all the disclaimers up front as far as preparation, treatment, timeline, pain factor and answered every question and concern I had very truthfully.  After both procedures, he called me to see how I was feeling, both on Friday night and Saturday.  He is just all around a very nice and caring man. In addition, his staff was beyond warm and welcoming.  On my first visit to the office, the front desk ladies greeted in a friendly manner, almost as if I was a client for years.  Lori was very lively and put me at ease when signing off on thousands of dollars for cosmetic work.  Most of his staff have also had work done by Dr. Gombert and they all look beautiful.  The office is very clean and inviting with a waiting room stocked with Keurig coffee and bottle water. The experience was just a bonus, my results were way beyond my expectations.  I'm truly grateful to Dr. Gombert for his amazing work on my smile.  I will be a client now for life!
M.P. / Yelp
Troy Gombert is outstanding. He works with great finesse and a delicate touch, and the quality of work is second to none. If you've ever had a dentist who is rough with your teeth then you'll appreciate this. His staff are also first rate, friendly and highly skilled. He's had the same hygienists for the 5 years or so that I've been going there, and they do a wonderful job. You can't go wrong with Troy.
B.W. / Yelp