9 Benefits of Porcelain Veneers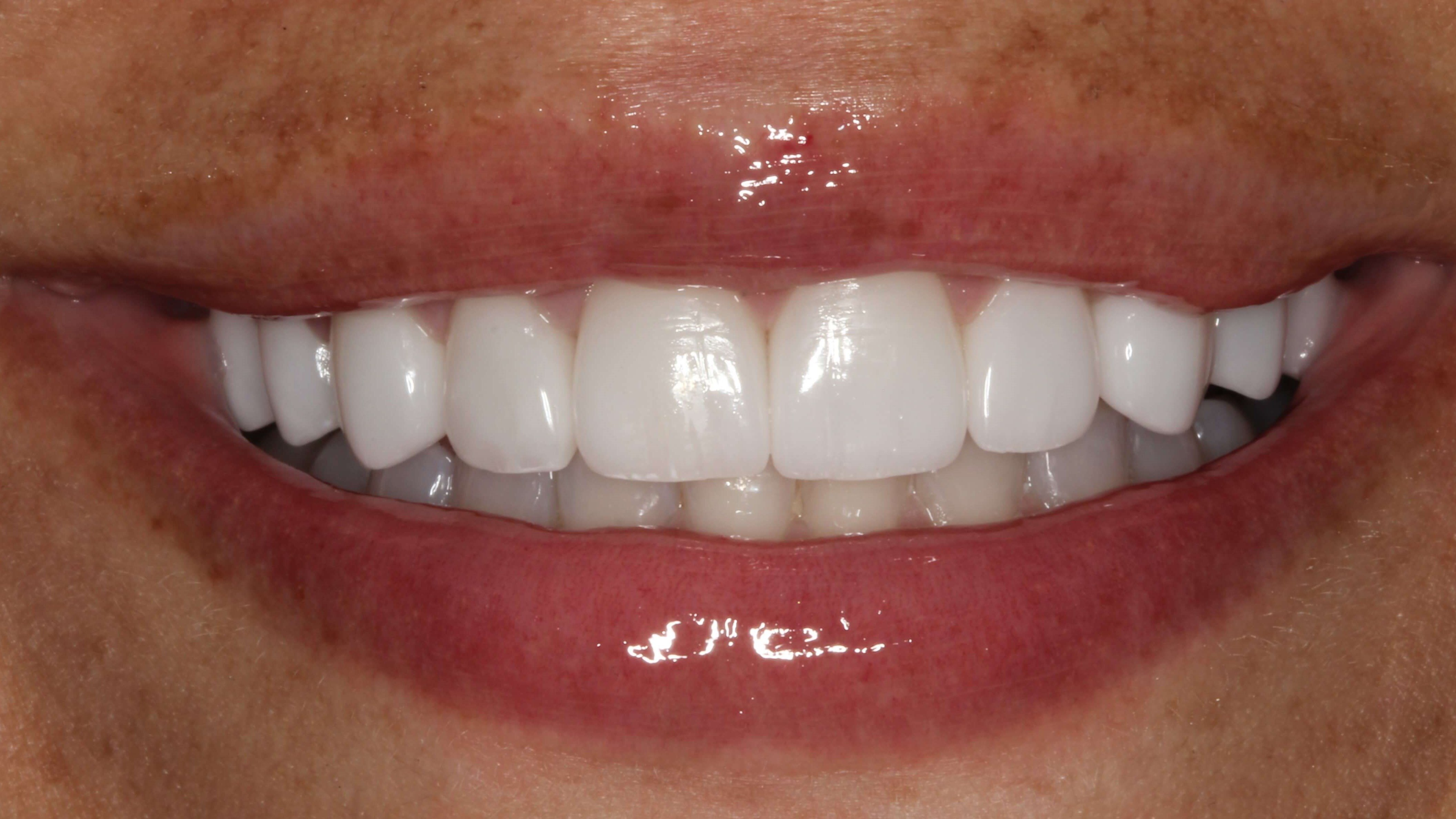 Are you looking for the best way to enhance your smile?  Porcelain veneers are a great choice to help you rejuvenate your smile.  The veneers give many benefits that not only give the best results but the best experience too.
Explore the benefits of porcelain veneers and why they may be your best choice for a beautiful smile according to Dr. Troy Gombert, "The Veneer Dentist" of Chandler, Arizona.
1.  Only One Procedure
With just one procedure, porcelain veneers can address teeth that are discolored, crooked, rotated, poorly shaped or chipped.
2. A Quick Change
Because porcelain veneers can do so much with just one procedure, they can complete your smile makeover in less time than other procedures.  In certain cases, orthodontics may be needed to move teeth prior to veneers, but many times the veneers themselves can fix rotated or spaced teeth.
3.  Complete Control Over Results
Many other cosmetic dentistry procedures are limited by the current state of your teeth.  With porcelain veneers we can often address most concerns with the teeth themselves.
4.  Long Lasting Results
Overall, you can expect your results with porcelain veneers to last up to 20 years.  Every case has a different timeline, but Dr. Gombert can tell you what to expect with your veneers based on your particular case.
5.  Natural-Looking Results
One of the top benefits of porcelain veneers is that their results look natural.  The key to nice, natural results is having a doctor with advanced training in veneers coupled with a master ceramist.  Without the proper team, results can be questionable.  Do your research and select the right team to complete your smile.
6.  Minimally Invasive Procedure
Another reason to look forward to the benefits of porcelain veneers is that the procedure can be minimally invasive.
7.  Easy Maintenance To Veneers
You don't have to change anything about your oral hygiene routine to care for your veneers.  Regular brushing, flossing and mouthwash coupled with proper cleanings from your dental office is all that is needed to care for your veneers.
8.  Perfect Treatment for Enamel Loss
As the enamel wears away, your teeth will change in appearance and can begin to chip and crack.  Porcelain veneers help to protect your teeth that have enamel loss and are breaking down.
9.  Porcelain Veneers are Simply Beautiful
I truly believe there is not a procedure out there that has as big of an impact on our looks as a nice smile.  A beautiful smile is warm, inviting, and simply allows us to look our best.
If you are not happy with your smile, have a consult to determine if porcelain veneers may be the solution you are searching for.  A consult with Dr. Gombert at his Chandler, AZ office can be set up by calling 480-899-4308 .
All our best,
Troy Gombert, DDS, FAGD, PC
"The Veneer Dentist"