Find a Dentist That Offers Same Day Porcelain Crowns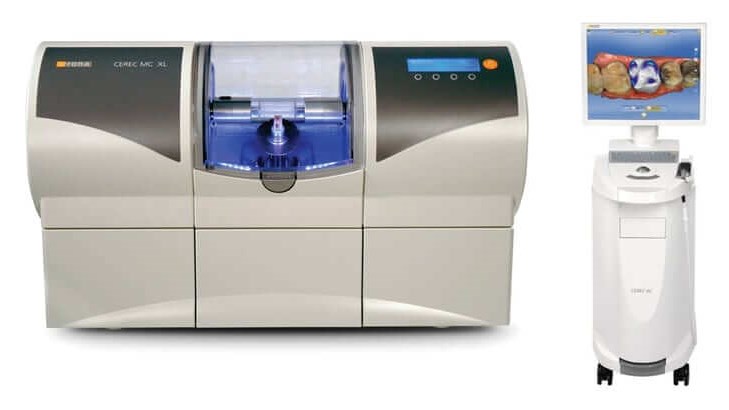 CEREC is a type of porcelain crown that eliminates what has always been a process that takes approximately two weeks to make.  We can now make porcelain crowns in just two hours and CEREC is available at Troy Gombert, DDS, FAGD, PC in Chandler.
CEREC stands for Chairside Economical Restoration of Esthetic Ceramics.  The CEREC technology has been around for 30 years, but became very popular about 6 years ago when the camera system was greatly enhanced, and stronger porcelains were introduced.  We have been using CEREC technology in our practice since 2014.  This technology allows us to make amazing ceramic crowns in as little as 2 hours.
CEREC same day dental crowns use Computer Aided Design/Computer Aided Manufacturing technology and 3D imaging to create a crown that fits your tooth perfectly
Once the dental work is finished on the tooth itself, a 3D image of your tooth is taken with an intraoral camera.  The image is converted to a digital model with the CEREC software.  The digital model is sent to the milling unit in our in office lab.  The crown is milled from a ceramic block, polished and then bonded to your tooth.  Once completed, your tooth is protected from further breakdown and the tooth acts and feels the same as a natural tooth.... only stronger.
What are the benefits of a CEREC crown?  
Restores tooth function in one visit   
Prevents issues with temporary crowns   
No more impressions
CEREC dental crowns from Troy Gombert, DDS, FAGD, PC are the state of the art solution when applicapable.
www.myextraordinarysmile.com 
Contact our office for more information:
Troy Gombert, DDS, FAGD, PC
480-899-4308