Teeth Whitening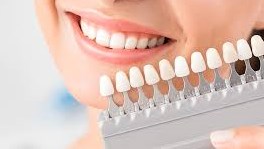 How Lifestyle Affects Your Tooth Color
Most of us want white teeth. White teeth make one look healthy, beautiful and younger. The truth is, most of us have yellow teeth. The color of your enamel is based on the thickness of the enamel, the health of the enamel, your genetic makeup, oral hygiene and those habits that tend to stain our teeth. Teeth whitening from Troy Gombert, DDS can help to brighten your smile.
Like our skin tones, natural teeth shade varies from person to person as well. Some of us have yellow teeth while some of us have very white teeth. Unfortunately, our teeth also tend to yellow as we age. So, like the old commercial says, "if you aren't whitening, you are yellowing!"
Our enamel contains tiny pores if we were to look at it under a microscope. These pores pick up stains through time and habits. Some of the habits that discolor our teeth are:
Tobacco and other smokable substances
Dark drinks such as cola, coffee, wine and tea
Improper oral hygiene
Improper dental care
If you want whiter teeth, we recommend a visit to the dentist for an examination and a plan.
Professional whitening kits from Troy Gombert, DDS can give you the whitest possible smile.
Contact us at 480-899-2958 for a consultation.
3800 West Ray Road, Suite 2, Chandler, AZ 85226