Smile Enhancement with 4 Porcelain Veneers, Male, Scottsdale, AZ
Procedure Details
Nate is our patient from the Scottsdale, AZ area and has been coming to our office for over 12 years for dental work. He has been getting general dental treatment (cleanings, x-rays, and common teeth needs), but he recently requested to get veneers from Dr. Gombert. Nate was unhappy with his smile from a golfing accident as a teenager. The bonding on his front two teeth made his teeth asymmetrical, the bonding was discolored and he did not like the spacing between his front teeth. Nate and Dr. Gombert had several conversations over the years on how we could manage the concerns of his teeth and smile. Ultimately, we decided on 4 porcelain veneers to correct some symmetry issues and simple whitening for adjacent teeth. Nate's case is a great example of how sometimes in cosmetic dentistry, "less is more." We were able to complete a wonderful looking smile with only four simple veneers. With these new veneers, he is now smiling ear to ear around the Scottsdale area and is glad he made the choice to work with Dr. Gombert and his dental team.
More
Smile Design with Veneers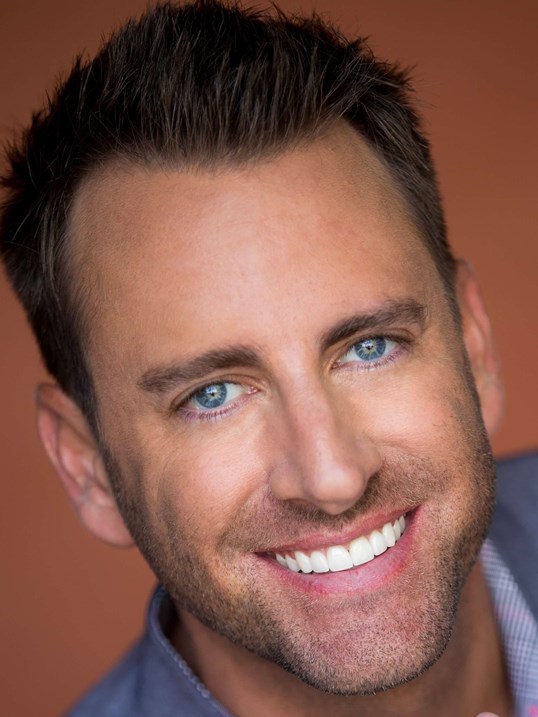 Full Face *Note: After image is from a professional photographer More
Smile Design with Veneers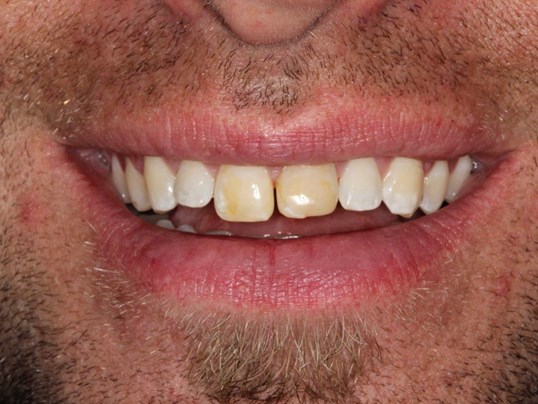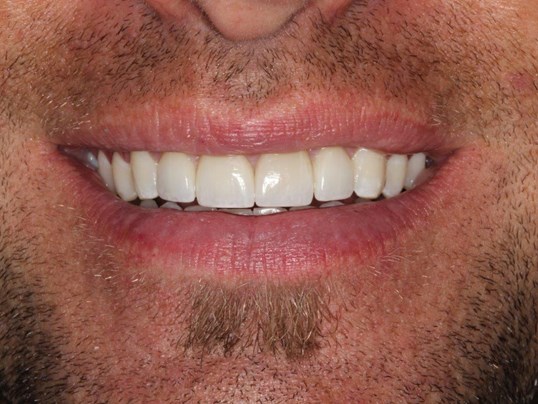 Full Smile - New Smile completed with Whitening and 4 Porcelain Veneers More
Treatment Goals
Close residual spaces
Remove old bonding
Improve Color
Natural Looking Smile
Procedure
4 Porcelain Veneers
Professional Teeth Whitening
Night Guard
Testimonial
I had Dr. Gombert construct my smile a few years ago and it was definitely money well spent. I work in a sales position and I can say the cost of the veneers has come back to me tenfold. I have had countless compliments on my teeth and smile which I will be forever thankful for. The best dentist and cosmetic dentist in town for sure! Thanks Dr. G!!
* All images are property of Dr. Gombert and all procedures have been completed by Dr. Gombert at his Chandler, AZ office.
Location