Smile Makeover with Porcelain Veneers, Scottsdale, Female
Procedure Details
Mayra is a young professional who came to our office on a referral for Invisalign braces. She did not like the way her teeth looked and she had several aesthetic concerns. We started Mayra with Invisalign. We wanted to correct her alignment issues. She had crowding on the upper/lower teeth and it was affecting the stability of her bite. Her case was rather simple and straightforward. A Smile Design treatment was needed to completely give her what she was looking for. Mayra already had full lips to frame her new smile, but her smile was lacking in terms of dimension. She displayed uneven gum contours and proportionally her teeth were short for her smile line. They were also not as white as she desired.
More
Smile Design with Veneers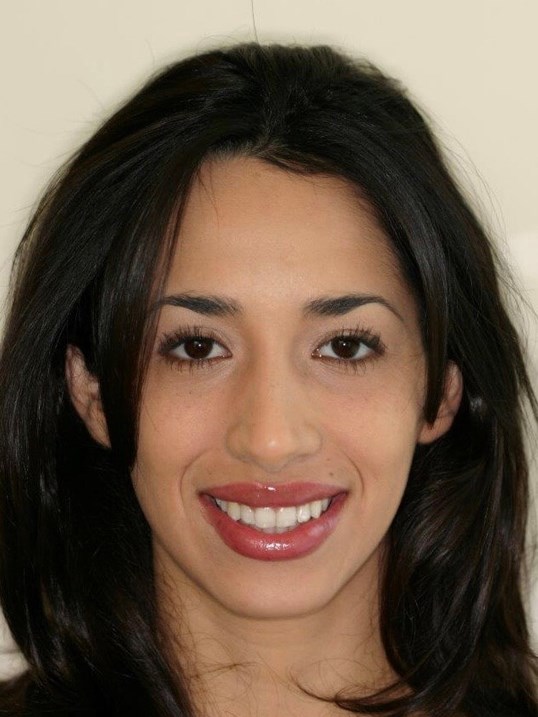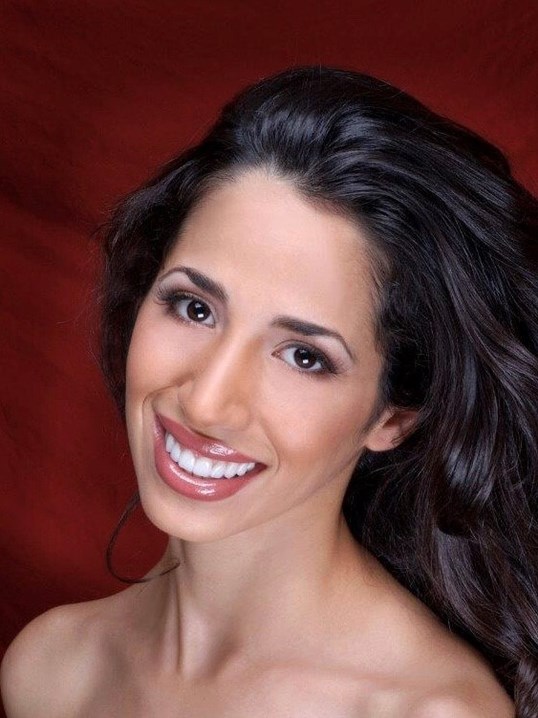 Full Face Note: After photograph was taken by a professional photographer More
Smile Design with Veneers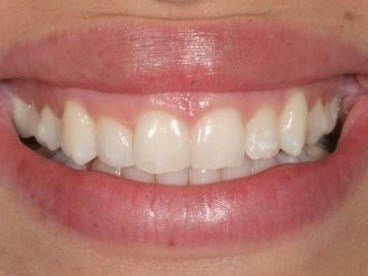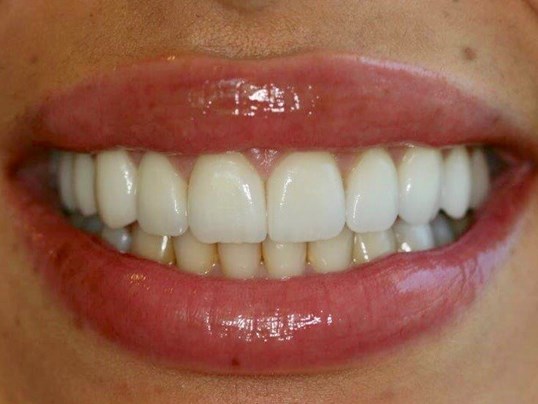 Smile Makeover with Veneers
Treatment Goals:
Address alignment
Correct proportions
Reduce slight gummy smile
Design a more feminine looking smile
Improve color, make teeth brighter and whiter
Procedure:
Invisalign
10 Porcelain veneers
Laser recontour of gum tissue
Professional take home whitening kit for lower teeth
Orthodontic retainers
Testimonial:
"Once I decided I had to improve my smile, I wasn't ready for such a dramatic improvement. Dr. Gombert's work is outstanding and the results far exceeded my hopes.
Wow! A simple thank you just doesn't seem to be enough.
The staff at Parkside Dental Health always made me feel taken care of and totally welcome. Their professionalism and courtesy is first rate. Looking back over the entire process, it is difficult now for me to understand why I ever had apprehension about having this work done."
note: All images are property of Dr. Gombert and all work has been performed by Dr. Gombert in his Chandler office
Location