Smile Makeover with Porcelain Veneers, Male, Tucson, AZ
Procedure Details
Bob travels from Tucson for his dental care with us. We have been treating Bob for years getting his mouth as healthy as possible while we had the ultimate goal of eventually doing his smile makeover. Bob works with young teens as a math tutor and is exceptionally analytical in his thought process. We were fortunate that he put his trust in us to come up with a proper smile design for him. Bob had bonding on his front teeth over the years that was breaking down along with some unsightly looking crowns in the posterior region. His main goal was natural, beautiful looking teeth, while maintaining an "age appropriate" masculine color. We were able to work together to get Bob back to a healthy state while giving him a handsome new smile with a color that goes great with his skin tone. This was a very fun case and we are grateful for his trust in our process of smile design.
More
Smile Design with Veneers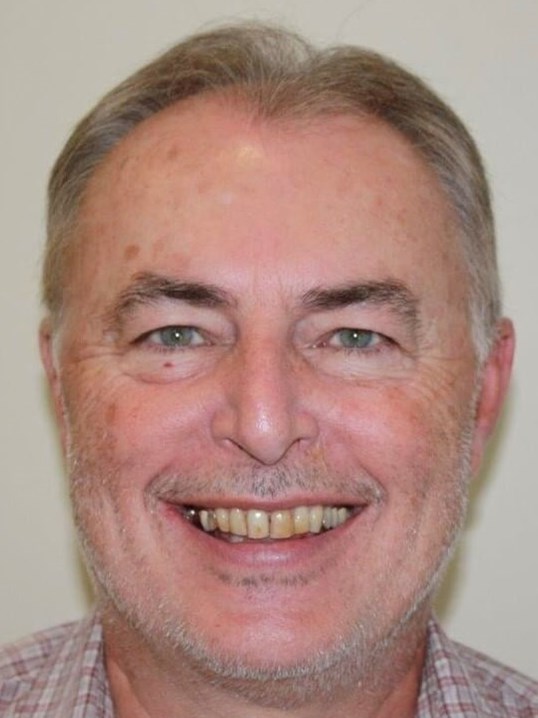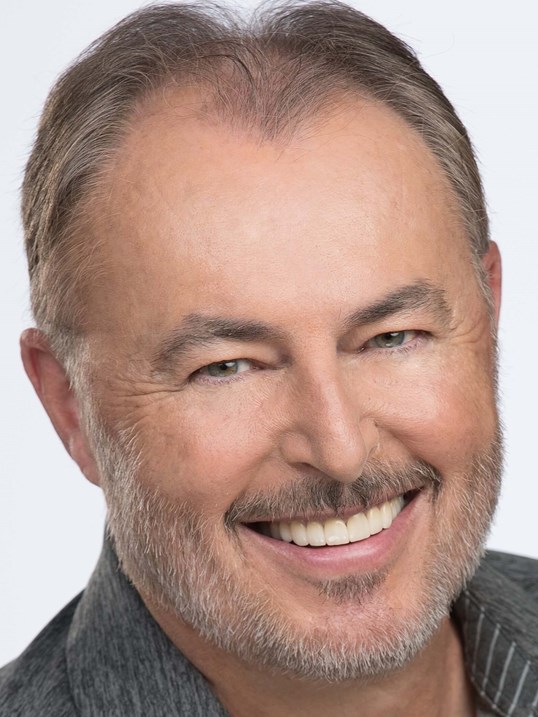 Full Face. note: after image was taken by a professional photographer More
Smile Design with Veneers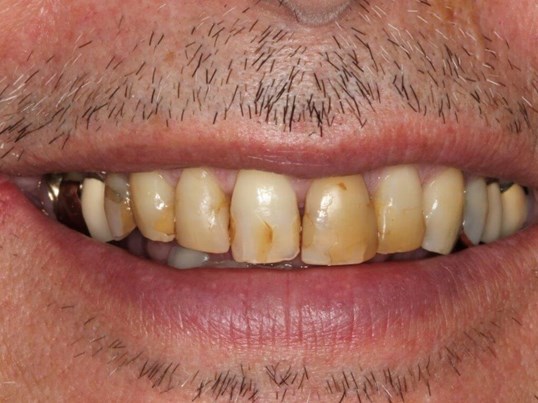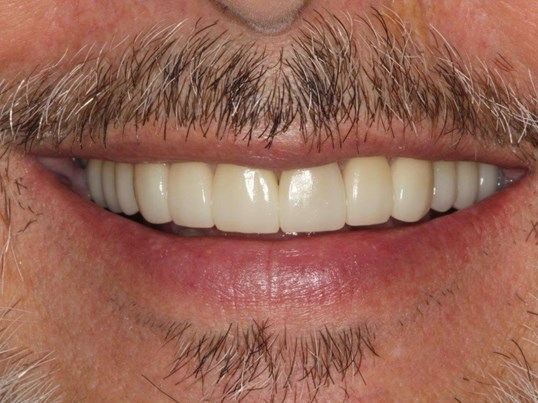 Smile Makeover with Veneers
Treatment goals:
Remove old bonding
Remove unattractive posterior crowns
Correct alignment
Improve overall color
Masculine looking smile
Procedure:
6 Porcelain Veneers
8 Porcelain Crowns
Occlusal Guard for grinding
Professional whitening kit for lower teeth
Testimonial:
"I have been a patient of Dr. Gombert for about 5 years. I have had a very wonderful experience. I drive from Tucson to the Chandler area because I really was not satisfied with some of the dental work I had done in the Tucson area. I found Dr. Gombert on Yelp. I like to look and analyze things on the computer. When I saw over a hundred positive responses I thought I would try him out. It has now been 5 years and I think I made a very good choice! I am very happy. I would say that working with this office is not only convenient, but I feel very comfortable, they are all very warm. When I have questions, which often times I do, I call and get an immediate response, so it makes me feel comfortable. I am very pleased with my results."
note: all images are property of Dr. Gombert and all work was performed by Dr. Gombert at his Chandler office.
Location