Smile Makeover with Porcelain Veneers, Female, Show Low , Arizona
Procedure Details
This lady drove down from Show Low, AZ for a cosmetic consult regarding being unhappy with her smile for many years. She was unhappy with her short front teeth, the shape of her teeth and the overall color. We had a great consult and discussed a smile makeover procedure. We were able to do some Laser work on her gum tissue to raise it to an acceptable level and completed her transformation with 10 Porcelain Veneers to whiten and brighten her smile. She told us that this was simply the best thing she has ever done for herself in her lifetime. We are blessed that she chose us for her extraordinary transformation.
More
Smile Design with Veneers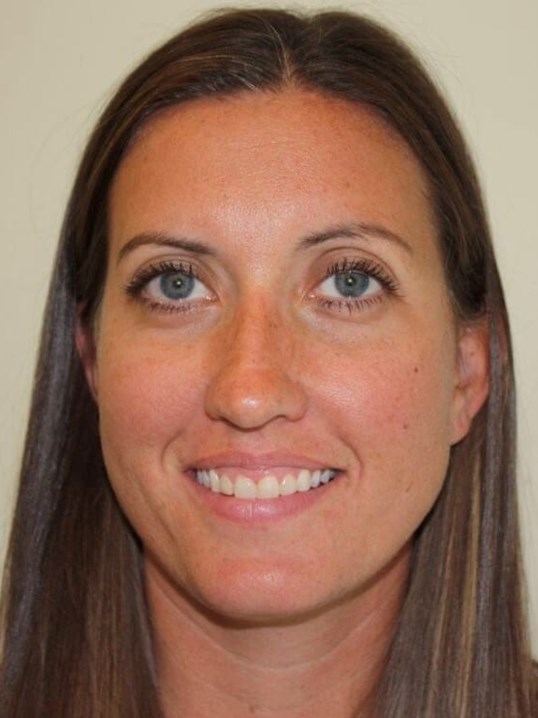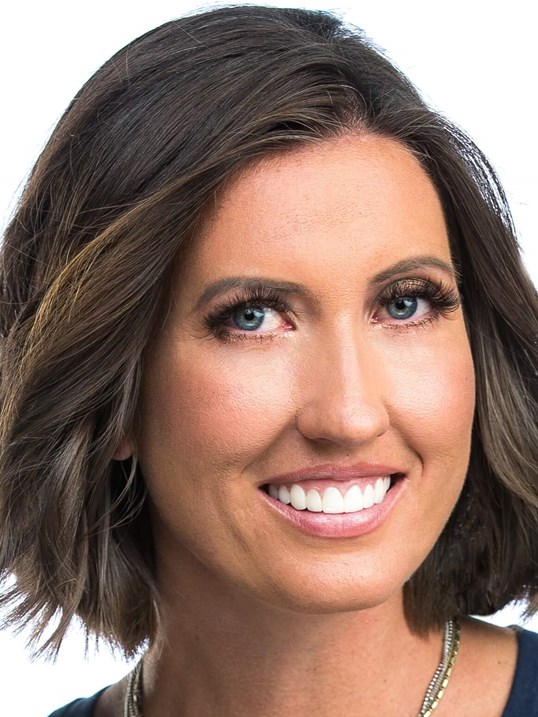 Full Face note: after image was taken by a professional photographer. More
Smile Design with Veneers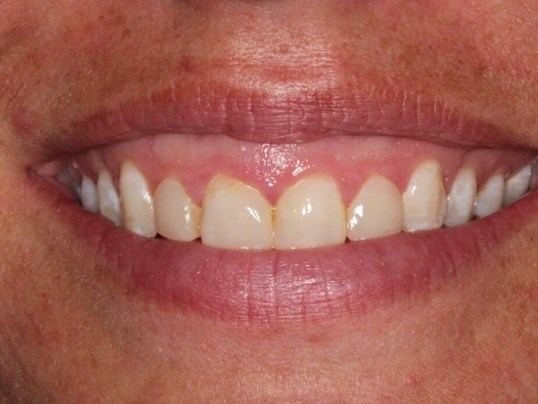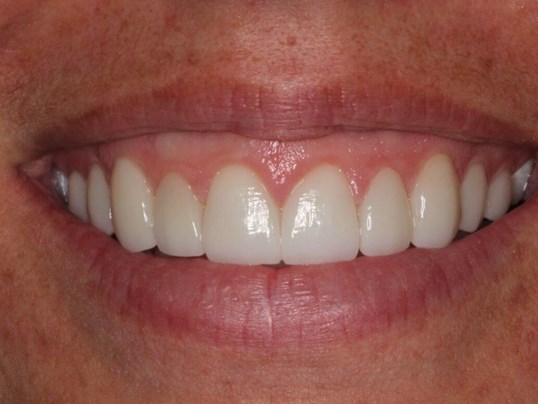 Smile Makeover with Veneers
Treatment Goals:
Lengthen front teeth
Reduce gummy smile
Improve shape of teeth to a more feminine smile
Improve overall color
Procedure:
Laser gum lift
10 Porcelain Veneers
Professional whitening kit for lower teeth
Occlusal guard for whitening
Testimonial:
"I found Dr. Gombert's office online. I live in Show Low, AZ. I wanted someone who specialized in cosmetic dentistry and had good reviews. I wanted someone I could trust, so I had a consultation with Dr. Gombert and decided he was a good fit for me. Having my smile makeover has completely changed my life. I am way more confident, I actually want to smile for pictures. I find that I am more social and that I like to be around people and talk. I just have no worries about what I look like or what people think when they see me smile."
note: all images are property of Dr. Gombert and all work was performed by Dr. Gombert at his Chandler office.
Location