Smile Makeover with 10 Porcelain Veneers, Male, Phoenix, AZ
Procedure Details
Taylor was a blast to work with. We did porcelain veneers on his wife and he saw the transformation first hand what a new smile can do for one's self esteem. Taylor works with clients everyday and was very self conscience of his smile. He was not happy with the spacing between his teeth, the overall color, and the fact that his smile did not stand out. We were able to do a great transformation for him with 10 Porcelain Veneers. His new smile looks amazing.
More
Smile Design with Veneers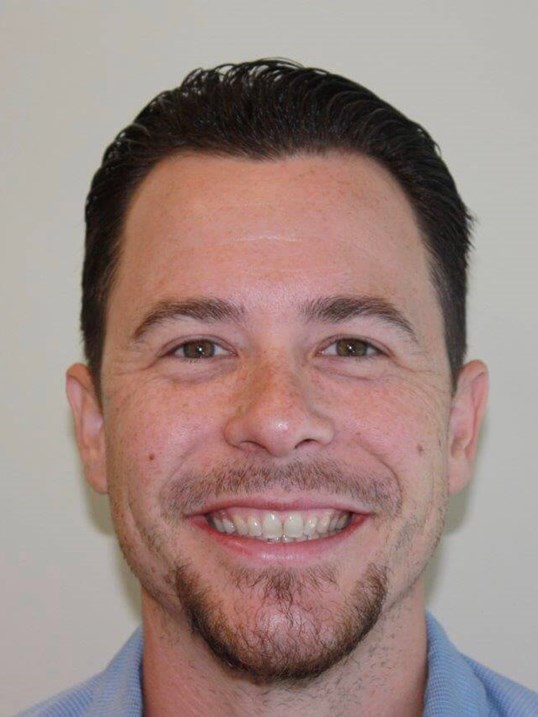 Full Face note: after image was taken by a professional photographer. More
Smile Design with Veneers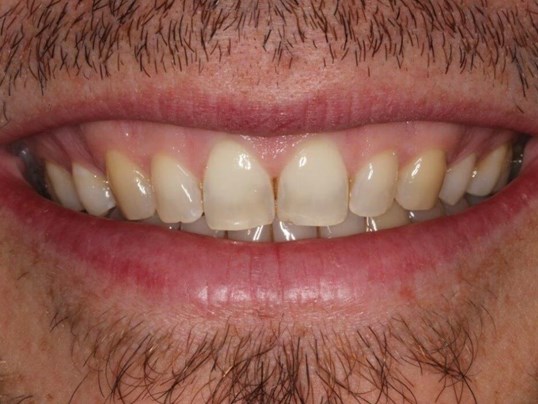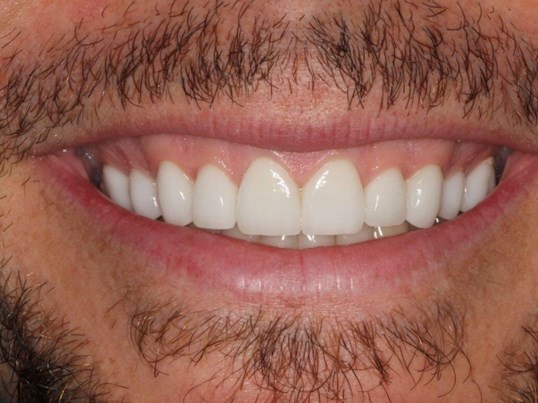 Smile Makeover with Veneers
Treatment Goals:
Close residual spaces
Restore chipped teeth
Remove Grey tone on existing teeth
Reduce excessive translucency
Procedure:
10 Porcelain Veneers
Professional whiteing kit for lower teeth
Occlusal guard for night time grinding
Testimonial:
"Prior to my veneers, Dr. Gombert did my wife's veneers and I was completely blown away by the result. After braces my teeth just didn't have the look that I was going for. I was self-conscious with a lot of doubts, I just felt like it needed to be done. Afterwards I was blown away by the results. Ear to ear, an honest smile, a big smile. I felt so much better. For so long I had this self-conscious weight every time I would try and laugh or smile to show emotion. Since then, it has been so much more honest. Everyday I look in the mirror and it is something that you get constantly reminded of how much better you feel and how much better you look. I would absolutely do it again. I would highly recommend it! Total Pro!"
note: all images are property of Dr. Gombert and all work was performed by Dr. Gombert at his Chandler office.
Location