Full Mouth Rehabilitation, Female, Chandler
Procedure Details
Krista has been coming to our office for many years with the intention of eventually restoring her smile. Well, that day finally came! Krista would require jaw surgery and orthodontics to completely correct her jaw discrepancy. As a school teacher, she simply did not want to go through that much cost, time, energy and downtime. We were able to give her a beautiful smile with the use of 20 porcelain veneers. We corrected her cross-bite, gave her a nice alignment, and gave her an extraordinary white, bright smile. Krista's personality has always been spectacular and now she has a smile to match.
More
Smile Design with Veneers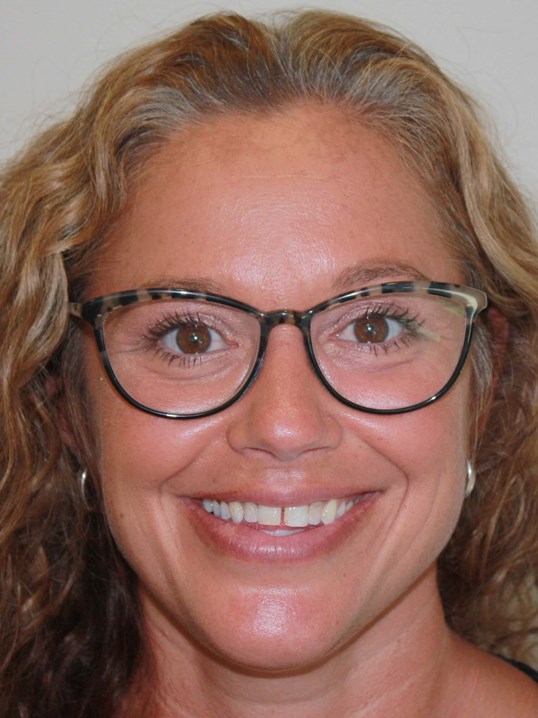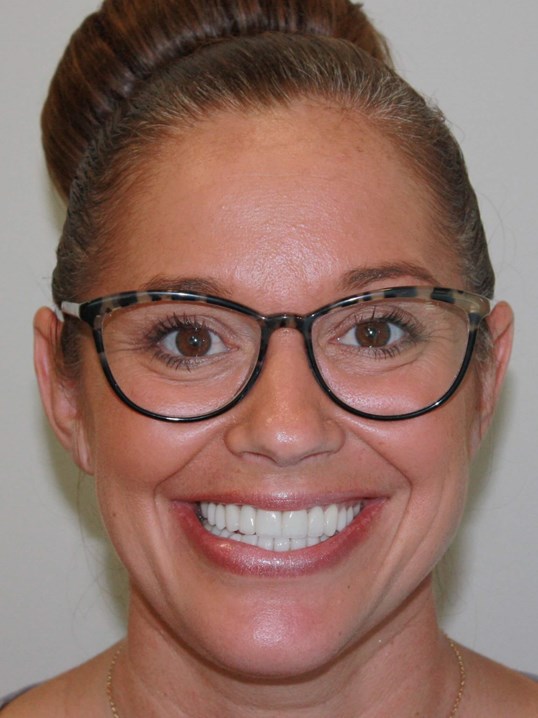 Smile Design with Veneers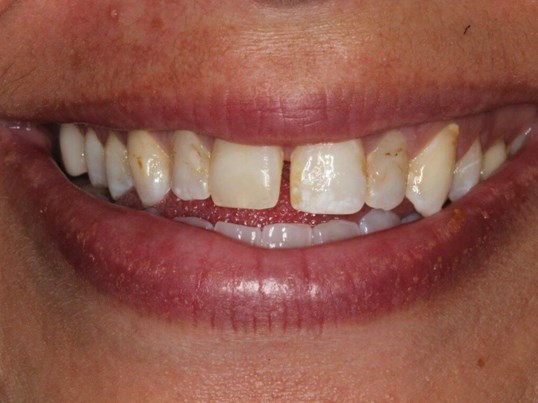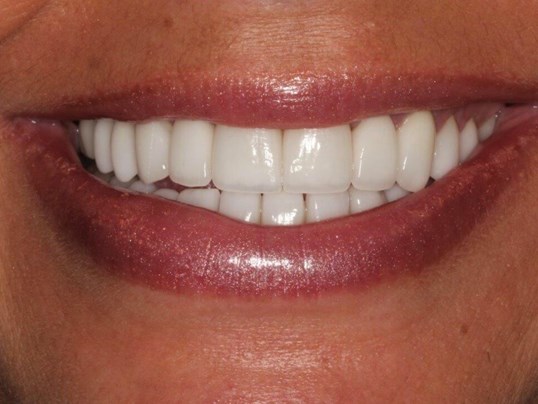 Smile Makeover with Veneers
Treatment Goal:
Correct cross-bite
Correct alignment
Drastically improve color
White, bright smile
Natural results
Procedure:
20 Porcelain Veneers
Occlusal guard for night time grinding
Testimonial:
I wanted to write you and send my heartfelt thank you for giving me such a beautiful smile and new-found confidence when smiling. I find myself smiling so much more. There is something said when you have a smile on your face, it not only changes how you feel, it also changes how others perceive you. I get so many compliments on my smile, it is at times overwhelming. I went from having a stained and crooked smile that I was often embarrassed of, to an amazing straight, white smile. I can't thank you enough.
I truly appreciate you and everyone at Parkside dental. I feel like family when I am there and that is an awesome thing to be able to say about the dentist's office!
note: all images are property of Dr. Gombert and all work was performed by Dr. Gombert at his Chandler office.
Location