Chandler, AZ Patient Gets Smile Enhancement with 4 Porcelain Veneers*
Procedure Details
Brynann came to our Chandler, AZ office to see Dr. Gombert and his dental team after visiting with another cosmetic dentist. While she was generally pleased with her smile, she always felt that her two front teeth were too large and out of proportion with the rest of her smile. Brynann was a case where realistically her existing smile was not distracting from her beauty, but we knew that we could easily improve upon her smile to compliment her looks. Proportionally she felt that her front teeth were too large, but more compelling was that her lateral incisors were too small. We were able to correct the size discrepancy utilizing a laser to reposition the gum tissue and simply complete 4 porcelain veneers to complete her smile. Brynann's final outcome looks spectacular. Her new smile completes her attractive beauty and blends in nicely with her facial structures. Her results are a great example of what conservative Smile Design can accomplish.
More
Smile Design with Veneers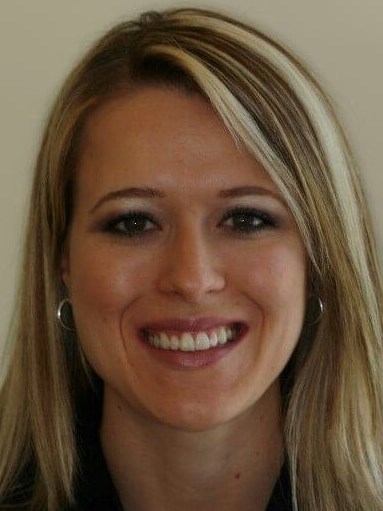 Full Face. note: after image was taken by a professional photographer More
Smile Enhancement with Veneers
Treatment Goals:
Correct uneven gum tissue
Correct Proportions
Improve overall color
Procedure:
Laser recontouring of gingival tissue
4 Porcelain Veneers
Professional take home whitening kit
Testimonial:
For as long as I can remember, I have felt self-conscious of my prominent front teeth. I met with several cosmetic dentists before I found Dr. Gombert. After meeting with Dr. Gombert, I knew they he understood my smile concerns and was very capable of providing me a quality solution. Other cosmetic dentists I encountered treated my visits as a sales pitch; Dr. Gombert sincerely wanted to help me to feel better about my smile. The individual attention Dr. Gombert provides really makes you feel as though you are the most important patient he has ever worked on.
I am beyone happy with Dr. Gombert's work and the incredible service provided by Parkside Dental Health. Thank you for everything- I can't stop smiling.
note: all images are property of Dr. Gombert and all work was performed by Dr. Gombert at his Chandler, AZ dental office.
Location